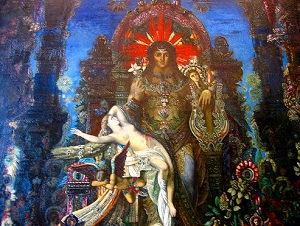 Just completed this online survey asking what topics I'm interested in regarding the origins of Christianity.  T'was quick and easy. I urge others to go answer the questions.  Hi Margaret — Good luck to your author friend, Barry. Asking future readers what they wanna read about is a good idea! I look forward to his book when it comes out!
+Katia
—–Original Message—–
From: Margaret Starbird
Starbird@wa.net
To: goddesschristians <
goddesschristians@yahoogroups.com
>
Sent: Jun 3, 2016
Subject: [GoddessChristians] questionnaire
I'm posting here a link to a questionnaire sent me by a friend who is exploring the idea of writing a Q and A book about the origins of Christianity. The questions are designed to inform the author about which topics would be of most interest to the reading public. The questionnaire only took me about 5 minutes to complete—please take a look and help if you can by filling it out yourselves. Barry would really appreciate as much feedback as he can get for this project.
Thank you for your help and interest!
peace and light,
Margaret
 
"Mary Magdalene, Bride in Exile"