The current pope, Pope Francis, was so inspired by St. Francis of Assisi to choose his name for himself when he became pope. I wonder if he knows about Saint Francis' possible heretical background.
Margaret Starbird wrote:
October 4 is the Feast of Saint Francis of Assisi—13th century founder of the Franciscan order.  I was baptized on his feast day many years ago—and have always had a special love for him. The "Song of Saint Francis" and his "Canticle to the Sun" are beloved around the world. [Hear it in the video below] His message of joy in God's creation resonates with all generations.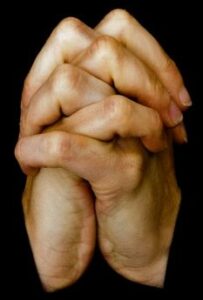 One of my favorite movies—from the 1970's(!)  —is "Brother Sun, Sister Moon," [movie trailer below] based on the life of Saint Francis, whose mother is alleged to have been from a prominent Cathar family from Provençe.  At one point in the movie, Francis notices that his mother is praying with her hands folded, fingers crossed in little X's and pointed downward. Saint Francis comes over to her and straightens out her fingers pointing them all upward in the traditional Roman Catholic prayer position, but after he turned away to go back to his friends, his mother put her hands back in the "alternative" Christian position of "prayer form the heart."  My mother, who was an Episcopalian, used to pray in that Protestant hand position, and I've found numerous paintings of Mary Magdalene with her hands folded together that way as well. It's interesting that the fingers form little X's because the letter X was one of the prominent symbols of the "Grail Church" that recognized Jesus and Mary Magdalene as partners. Details are available on my website: www.margaretstarbird.net
Here is the url for the trailer for "Brother Sun, Sister Moon" in case you've never seen the movie.  It's a classic…
Peace and light,
Margaret
"The Woman with the Alabaster Jar"