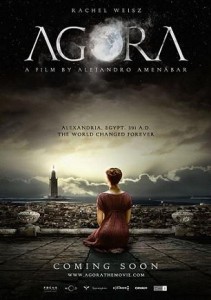 March 10 – Hypatia's Day (Greek). To fall in love with this awesome female gnostic saint, one needs only to watch this movie about her: Agora
March 11 – Hercules Day
– Great Night of Shiva, Vigil and feast for Transcendence
March 12 – Feast of Marduk (Mesopotamian – which is modern-day Iraq and Syria)
March 14  – Cathar Remembrance Day. On March 16 their last fortress fell, but March 14 is a Cathar holy day and on that last March 14, 1244, they performed a special Easter Rite (it was also Easter that year).  Two days later they were burnt alive by the Church of Rome, a day — March 16 — also remembered by modern gnostics called Montsegur Day (see below).
– Roman Equirria – Horse race dedicated to Mars.
March 14 – 18 Holi-Hindu Festival – celebrating the courting of God Shiva by Goddess Parvati, and the efforts on Her behalf by Kama (God of Love) and Rati (Goddess of Passion). Hindus believe all Gods and Goddesses are aspects of the one Great God-Goddess Maha Deva-Maha Devi, the limitless, attributeless, immanent, and transcendent Brahman. Shaivas are devoted to God Shiva in all His aspects.
March 15 – Ides of March (Roman)
– Rhea's Day (Greek)
– Holiday of Cybele (Anatolian, Roman)
March 15-27 Phrygian Festival of Cybele and Attis – Goddess of Earth/Wild Animals and God of Vegetation, Death and Rebirth
March 16 – Montsegur Day, Gnostic holy remembrance day of the slain Cathar gnostics burned at the stake on this day in 1244 A.D.
– Dionysos' Festival (Greek)
– Bacchus' Day (Roman)
March 17 –  St. Patrick's Day – Old European festival marking rebirth of the Green Man / Green George (God as Deciduous Vegetation); merged with the Christian feast of St. Patrick.
– Festival of Astarte – Celebrating the Canaanite Holy Land Goddess of Love
– Liberalia (Roman)