Aug 1 – Lammas / Lughnassadh – Mid-Summer, First Harvest Festival of the Celtic Sun God Lugh.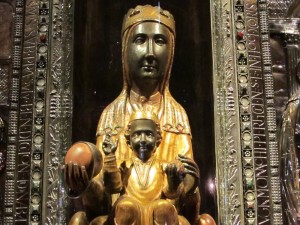 Aug 2 – Feast of the Black Madonna – Gnostic celebration of the Dark Goddess
Aug 3 – Day of the Dryads – Greek celebration of the Macedonian maiden spirits of woods and water.
Aug 3 –  4  Feast of Old Greek Goddess Artemis (Roman Diana) – Defender of rights and liberties, and punisher of rapists and oppressors.
Aug 5 Celtic Tree Month of Hazel begins.
Aug 6 Celtic Fire Festival of Tan Hill.
Aug 9 Druid Feast of the Fire Spirits