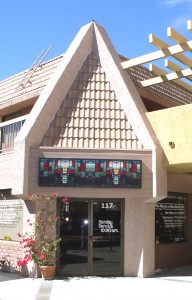 How does becoming incorporated as a 'church' help independent ministers and clergy like us do our work in the community legally? After ordination should I become a non-profit / tax exempt organization?
Ordination as a minister, rabbi, priest, chaplain, reverend, etc. makes you a member of the clergy and allows you to accept money for your services. You don't have to incorporate — you can be an unincorporated church for as long as you choose. I recommend you incorporate your church or religious organization if you start doing a lot of work with a high volume of people coming to you for spiritual guidance, healing, pastoral counseling. Go ahead and pay LegalZoom, LegalFilings or some other similar firm the $250 to incorporate you as a non-profit. Once incorporated (takes only a week usually) a disgruntled person can't sue you personally. The first church we founded remained unincorporated for years; you don't have to incorporate right away. Incorporating makes it easier to open a checking account in your organization's name, however. Some banks will let you open an account without incorporating. But you DO have to choose a church name for your ministry before you accept that first suggested donation. (You can always change your church name later any time up until you incorporate and then you are stuck with that "corporate name").
From our FAQ page:
When can I set up my own Church?
Once you're an Ordained Minister by a legally recognized Church such as our non-profit organization, the Esoteric Interfaith Church, Inc., you can establish your very own church. You don't have to call it Esoteric Interfaith Church, you can name it whatever you choose. We can issue you a Founding Charter if you like, otherwise you can draw up one yourself, or do Articles of Incorporation (which are considered a Founding Document).  Un-incorporated churches are churches who do not become incorporated in their state.  They are just as legal as incorporated churches and usually have a founding document (Charter) as opposed to Articles of Incorporation.
What about Tax Exempt status, how do I get that?
Most people get an attorney or CPA to help them fill out the 501c3 tax exempt application (c3 is the type of exemption you'll get, it's part of publication 501). Once approved you'll be tax exempt whenever you buy anything. If it's supplies for your church, for your healing practice, etc. you don't have to pay sales tax on it. Even cars, vans and computers — all equipment needed in your work — are tax exempt. Several people have used StartChurch.com successfully for the entire process.
Can I draw up the legal papers for 501c3 myself?
Yes, certainly.  Some groups do the paperwork themselves, but most get professional help because the IRS application process is so involved.
What about doing the incorporation papers myself?
Incorporating which always happens on the State level, is easier to accomplish than getting IRS 501(c)3 status.  The IRS application is long and somewhat confusing, but incorporating is quick and easy especially is you use LegalFilings or LegalZoom. If you do the incorporation paperwork yourself, we recommend using StartChurch.com's resources. Get their packet for your state.
What are the two steps to getting non-profit status for my healing center/church that I plan to create after becoming ordained by you? How do I start my own Church?
You can start your own church instantly, but to get IRS 501c3 or non-profit tax exempt status in your State, you MUST first incorporate.
Step 1: First you must incorporate which means doing paperwork either by yourself or using a template such as from StartChurch.com based on your state.  Order their packet for a corporate seal, use their template to write up your Articles of Incorporation, then file them at your State's Secretary of State Ofc. or Office of Taxation and Assessment.  (See startchurch.com for more info or see below for other firms who do all this for a fee of less than $400)
Step 2: Once you get your state Corporate Charter in the mail (all incorporated entities are sent a Charter) you take it to any accountant or lawyer who is familiar with non-profits. S/he can shepherd you through the IRS forms for getting non-profit, 501(c)3 status. Or do it yourself by using the advice and manuals found at startchurch.com
Online firms offer incorporating service now for as little as $250, such as LegalFilings.com and LegalZoom.  Lawyers who specialize in corporations are good at writing articles of incorporation and bylaws and can smooth things over easily at the Secretary of State's office when the charter application is filed. You pay your State a fee of around $25 to $100 for the charter/filing. Some of our ordained ministers have done it themselves, but many use the help of an attorney or CPA. Most states only require you to draw up the Articles of Incorporation, write your Bylaws, and fill out a short application and they'll give you a state issued charter.  This turns your church or organization into a "legal entity." Startchurch.com's products once again will answer all these questions.  They are strict fundamentalist Christians, and the hundreds of Bible verses they insert into their work may make you cross-eyed, but they know their legal stuff.  You can stop after incorporating your organization, or proceed to file IRS forms for non-profit / tax exempt (501c3) status. More about IRS 501c3 is coming in a future post.
Can I still accept money for my minister / clergy religious services without getting tax exempt status?
Yes, definitely!  Due to the separation of Church and State doctrine in the United States, any ordained minister can accept money for their services, counseling, readings, weddings, ceremonies, etc.  If you don't want to go thru all the hassle of filling out forms and paying the expense to get your 501c3 tax exempt status, (average attorney's fees for this are $850 and the process can take months) you can remain an Ordained Minister at the head of an unincorporated church or pastoral / healing counseling ministry. You accept suggested donations for your services. They used to call them "love offerings," but now most people use more accurate wording such as: "healing, reading or counseling session for a suggested donation of $20…." etc. You simply say "suggested donation"—and then set whatever amounts you deem appropriate.